Did you know that since our first round in 2015 we've had over 18,000 participants?! Yeah, we can hardly believe it either. Aaaaand it's no secret that we're hoping to welcome lots of newbies, breaking a grand total of 20K this summer! So to prepare, we asked the following question on Instagram:
"What is one piece of advice you would give to a FibreShare Newbie?"
There were SO many great suggestions; we knew we needed to round them up and share with you some of our favorites. Because sometimes you just want advice from someone who has been there before, ya know? Keep reading to soak in all the wisdom of our awesome FibreShare Veterans!
---
1. TAKING THE FIBRESHARE PLUNGE: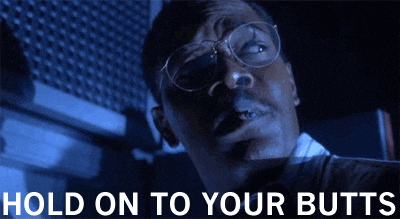 Getting started is often the hardest part of any task. And anyone who has ever participated in FibreShare had to take that first step: to sign up.
If you're on the fence about participating, here's a handful of quotes from past participants who think you should take the plunge already:
"Go for it! The coolest yarn switch program I have ever found"
"Don't be afraid. It's all about fun! and FIBER!"
"Just join the flock already and have fun with it!"
"It's better than Christmas"
"Sign up immediately."
Now, there are some valid reasons you should sit out a round of FibreShare (moving house, budgeting concerns, too busy, etc), but don't let fear or doubt keep you from signing up. You got this!
---
2. SIGNING UP AND WAITING FOR PARTNER DETAILS: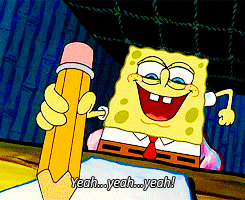 Here are some great tips we heard regarding the actual sign up form! Plus, some thoughts about that excruciating wait for your MAGICAL *partner info email* 🙂
"Consider signing up for domestic shipping your first round so you are less likely to have to deal with the stress of sending an international package your first time."
This is solid advice. International packages are tricky and if you don't get it right, causing potential hiccups:
Your package could be delayed.
Your partner might incur additional fees to receive it.
Even worse, your package could get lost!
That being said: we cannot guarantee that all shipping requests will be granted. Matching depends entirely on how many people sign up (from each craft, each country, and each fiber philosophy), so sometimes there just aren't enough participants to go around; and we have to match you against your shipping preference. It's rare, but it happens. In fact, with just over 3,200 matches in the previous round, 170-ish particpants were matched against their shipping preference. That's only 5% of participants! Not too shabby! 
"You don't have to pour your heart out answering the sign up questions, but share more than a sentence or two."
It's true. When you sign up to participate in FibreShare there will be a rather lengthy questionnaire that is designed to get to the bottom of your fiber and craft preferences. Your answers help us match you with your partners, AND they're your partner's first peek into your likes and dislikes! So the more details you can provide up front, the less guessing they'll have to do when they are gathering your goodies.
"Be patient while waiting for partner deets. They won't come sooner just because you keep refreshing."
Partner emails go out in batches. Last round it took 3 days before all partner emails were successfully delivered. This means your partners could get their emails before you do. If this happens, wait for our email letting everyone know ALL emails have been sent, then check your SPAM folder to make sure it's not hiding in there, and then send us an email to hello@fibreshare.org to let us know you're email is MIA. Thanks in advance for your patience!
"Manage your expectations."

It's okay to have some expectations, but if you already have a spectacular vision in your head of who your partner will be, what they will send you, or what participating in a round of FibreShare is like, you will most likely always be disappointed. FibreShare can be an amazing experience, but honestly it's not always perfect. We will be there to help if needed and will attempt to make things right if things go amiss, but there are a lot of things that could go wrong and sometimes do.
Our best advise is to dive in with an open heart. Take the experience as it comes and deal with issues if they arise. We will be here for you if/when they do!
---
3. COMMUNICATION:

"When your partner email arrives, reach out to both of your partners for a quick introduction."
SO MUCH YES! We are not a secret yarn swap, and communication with both of your partners is expected! We know, sometimes the thought of meeting someone new can be terrifying, but trust us on this: you can do it. You stand to gain so much more by pushing through that initial discomfort of those first few messages and/or emails – who knows – you could be chatting with your new BFF (aka Best Fibre-Friend)!
"Don't judge your partner by first impressions."
We have thousands of participants each round – all different ages, genders, skin-colors, languages, beliefs, and skill levels. Shop owners and hobby-ists. Perfectly curated IG grids and not so perfectly curated IG grids. If you get your matches and see your partner is different than what you expected, it's easy to get caught up in the moment and jump to your own conclusions on how things are going to go. But honestly you and your partner may have more in common than you initially think. Give them a chance! You may not be what they expected either!
"Don't be afraid to ask your partner questions about their fiber preferences if you're not sure."
If the partner you are sending to wasn't as detailed with their answers as you would have hoped, just get in touch with them and ask some questions to help point you in the right direction. Trust us, they're going to appreciate you took the time to check with them before committing to something they may not like.
"Talk so your fibreshare partner about more than just yarn. It makes the whole experience so much more enjoyable when you really connect with someone and share more than just yarn banter."
Like with most things in life, the FibreShare experience will only be as good as the effort you put in. If you only talk about yarn, then that's all you'll get from the exchange: some yarn. While that's probably the main reason you're interested in joining, FibreShare is about so much more! We want you to make a connection. Ask them about their family and where they live. Do they travel? What do they like to do when they're not knitting/crocheting/weaving/spinning/etc?.
Worst case scenario:  you get some yarn.
Best case scenario: You get some yarn AND make a new fibre-friend.
"Don't freak out if your partner doesn't respond to your messages immediately"
You have plenty of time to get to know each other, so don't feel like there is a rush in the beginning! If you've reached out to your partner and haven't received a response after a few days, email us and let us know so we can check in with your partner. Otherwise just sit tight and let them respond when they have free moment.
---
4. CURATING YOUR PARTNER'S PACKAGE:

"Budget!"
Budgeting is SO important. Before you even sign up you should have a specific amount you plan to stick to. Not only will this help ensure FibreShare doesn't turn into a financial burden, but will also help prevent unnecessary purchases of extra items that are simply not needed.
"Don't rush picking your items! Follow your partner and get to know them before picking items!"
In fact, try not buying anything until you have your partner matches and have had some time to introduce yourself. We would hate for you to buy something and later realize it's not within your partner's tastes.
"Don't be afraid to go through your personal stash for your partner."
This is a must-do! Us yarn lovers tend to hold onto yarn like we are preparing for a yarn-apocalypse, when in reality there is little chance we will be able to get to ALL the projects and yarn we have in our craft-queue. If you already have something on hand you think your partner would love and it's still in good condition why not pass it along? Use the money you saved to splurge on something extra for your partner. Or buy some more yarn for yourself! After all you'll have the room for it after passing along some of your stash…#winkwink
"Giving your partner lots of things isn't necessary – thoughtfulness and positivity are."
Some of the best packages aren't filled to the brim or worth hundreds of dollars. They're often simple and include small yet thoughtful touches that leave their recipient feeling like their partner really paid attention.
"Half the magic is gift wrap."
You don't have to go all out, but a little creativity goes a long way. Think about presentation and how you want your partner to feel when they open the package you so carefully curated for them. You don't want that first glance to be underwhelming do you? Bottom line: try and avoid throwing everything in a box loose with no rhyme or reason. If you do, your partner might assume you took the same amount of care curating their package and we know that's not true!
Concerned about the impact of single use gift wrap on the environment? So are we! Instead of going the traditional gift-wrap route look around your home for items you can re-purpose as gift wrap: newspaper, brown paper bags, totes, leftover fabric, ribbon, and more!
"Don't measure yourself or your package against other participant packages."
It's easy to get lost in the #fibreshare hashtag and start to feel overwhelmed by the super generous packages you may see, but we're warning you: DON'T. Everyone is on their own journey, with their own budgets, knowledge, and access to materials. FibreShare wouldn't be as fun if every package was the same now would it? So don't be afraid to be YOU and let YOUR personality shine.
"Don't stress! Your partner will LOVE whatever you send them!"
Don't overthink it. Your package will be awesome we promise! It's TOTALLY normal to feel nervous about your package and how your partner will react, but in the end it's just because you care and there is NOTHING wrong with that. Don't let that little voice inside your head make you feel like you or your package isn't good enough.
---
5. RECEIVING YOUR FIBRESHARE PACKAGE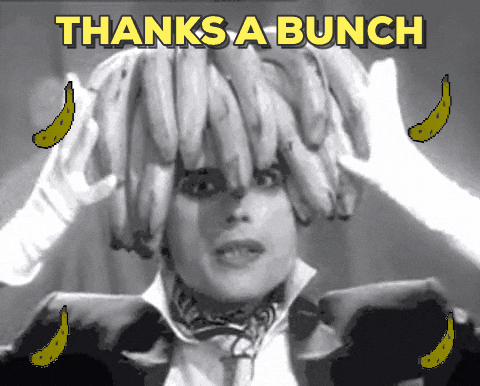 "Always let your partner know you received your package!"
Chances are your partner is impatiently and nervously waiting to hear from you, so don't make them wait any longer than necessary. As soon as your package arrives on your doorstep, even if you don't have time to open your package right away, send your partner a quick hello and let them know it arrived safely and when you plan on opening it.
"Let your partner know what you liked and say thank you!"
This should go without saying, but it's true. Your partner most likely put forth a lot of time, money and effort towards your package. Taking the time to send a quick message/email letting them know you appreciate them and the goodies they've sent is the least you could do.
Some other ideas for thanking your partner (all optional):
post a photo to IG of your package and tag them in the caption.
send a video of you unboxing your goodies! (we LOVE these!)
Handwritten thank you cards are always nice to receive too.
---
6. WHAT TO DO IF THINGS GO WRONG:

"If ANY issues arrive, contact the FibreShare Team. It's what they're there for."
YASSSSS. Communication issues with your partner, lost packages, awkward exchanges, receiving a disappointing FibreShare package…we want to hear about it first! We can't control everything that happens, but we want to know when uncomfortable situations arise so we can step in and handle them for you. It helps us keep on top of potential issues so we can update our FAQS and policies for future rounds, but it also keeps an awkward situation from becoming even more awkward.
---
7. LET'S DO THIS!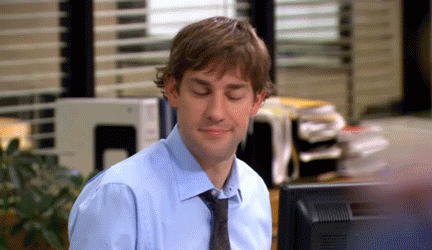 Ready to take the plunge? Want to know how?
Make sure you're signed up for our newsletter for updates, and follow us on Instagram for fun games!
When the time comes, you can SIGN UP on our website. We can't wait to meet you!! 😀
xo,
Ashley and Beth