Join us for a lighthearted conversation on purging your stash! Written by our Creative Director, Beth: a self-confessed yarn addict who has finally discovered the joy of a small(ish) yarn stash. Read on for some basic tips, a LOT of jokes, possibly too many gifs, and maybe even a little inspo! 😀
---
So I used to be a yarnaholic.
Like, not just a person who loves yarn. ..I mean, someone who CANNOT PART with yarn.
Who cannot fathom throwing a yarn away.
Who stashes craft supplies like a sneaky little magpie and lugs them from apartment to apartment.
In fact, for the first 4 years of my marriage, my husband and I lived in a tiny one-bedroom apartment and I turned our dining room table into a drum carding station, and hung a ginormous peg-board-yarn-wall behind it!
We literally ate dinner on the floor at the coffee table every day.
To make room for my yarn.
*enter sound of awkward crickets chirping*
…LOL, who can relate?!
Probably a LOT of you.
Because this is FibreShare.
And we're all yarnaholics… on some level.
Well, to make a long story short,
I am still an avid yarn-lover, but I'm also a new mom (and a homeowner!).
So not only is my craft time very limited,
I am also much more keen on keeping my house clutter-free!
Gone are the days when my home was bursting with yarn
and I could quite literally dive elbow-deep
into piles of fleece
for as long as my little crafting heart desired.
But bear with me: this story has a happy ending. I promise.
BECAUSE,
I have learned how to streamline my stash!!!
And I have a few tips on how to keep your yarn-habit manageable.
Ready to roll up your sleeves and create a streamlined stash that you truly ADORE?
Let's do this!
---
How To Streamline Your Yarn Stash
1. GATHER ALL THE YARN YOU HAVE
Chances are, you have yarn and WIPs (works-in-progress) stashed allll around your home.
Some are probably displayed beautifully, right?
And others… well… we all have that yarn-junk-pile shoved in trash bag somewhere… amiright?
Time to get ALL the yarn you have into one room. And make some tough choices.

Trust me, it is MUCH easier to part with things you DON'T love
when they're juxtaposed against the piles of yarns you DO love.
Which brings me to the next phase:
---
2. MAKE PILES: KEEP, MAYBE, ICK
This part isn't rocket science. You're just going to make three basic piles: yarns to KEEP, yarns you want to MAYBE keep, and yarns that are ICKY (i.e.: tangled yarns… tiny remnants that you'll never *actually* use… those 16 blue acrylic skeins that you bought in 2009 for a "blanket"…) This part should go pretty fast. You want to make quick judgements. Don't overthink it! Honestly, if you have to think REAL hard about whether a yarn goes in the "keep pile" …it's probably not really a keeper, is it?
Once you gain some momentum is gets easier, and you know what? I think it's fun!! It feels freeing to let go of yarns that are subconsciously weighing you down!
---
3. TOSS THE ICK PILE
First things first: get rid of the ICK pile!! If you can donate some of it: GREAT. But do not just let it sit around in your basement in limbo.
Because I if you're anything like me… years will go by
and one day, you'll be in a huff, stress-cleaning your basement, and you'll spy that big bag of unusable yarn and roll your eyes and toss it right in the trash!
So yeah, just do yourself a favor and get the icky yarn out of your house right away.
---
4. RE-EVALUATE YOUR MAYBE PILE
Next, go through your maybe pile, and pull out anything that brings you joy!
If you pick up a skein and it makes you smile, toss it in the keep pile. (You can always destash it later or donate it or gift it.)
Conversely, if you pick up a yarn and are still unsure about it, ask yourself WHY you've been holding onto it:
Out of obligation? (It was a gift, perhaps?)
Because it was expensive?
Because it's handmade? (By you or someone else)
Because it *could* be used for something?
If you answer yes to any of these questions, consider donating the yarn instead of hanging onto it. Here are a few options for donating yarn:
Give it to a friend
Offer it to an elementary school art program
Post a picture of it on Instagram and ask: "would anyone like to have this?"
Send it to FibreShare for replacement packages 😉
---
5. DOUBLE TAP: THE KEEPERS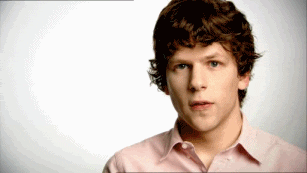 Now, look through your "keep" pile one more time. Make sure there are no skeins that you're keeping out of obligation.
Are you genuinely excited about each one?!
Would you cast on a new project with every single one, right this moment, if you could?!
Then congratulations: YOU HAVE YOUR DREAM STASH!!!
---
6. TREAT YOURSELF TO A BEAUTIFUL DISPLAY
Now, it's time to celebrate and show off that glorious stash you've curated!!
I'm a big fan of keeping my yarn stash on display in my home, so my stash is stored in my Grandma's old china hutch. . Not only does it make me happy when I walk by it, visitors always comment on how unique and pretty it is!
If you already have a hutch or some wall shelves that could be used for yarn-display, then go for it!
If not, you don't have to break the bank investing in a piece of furniture. You can scope out the thrift store for a hutch, DIY a peg-board-wall via the wonderful world of Pinterest, or even just mount some wall shelves or hooks to hang the yarn on.
The most important part is to create a little space that brings you joy and inspires you.
No obligation-yarns allowed!
And try to keep your stash relegated to this ONE display area. We all know… it's a slippery slope when you start stashing yarn allllll around the house! 😉
---
7. KEEP RE-EVALUATING
Once you've done the hard work of purging your stash, make sure you periodically re-evaluate your yarns to only keep what brings you joy.
For me, a good rule of thumb is: if I've had a yarn for more than a couple years, I am probably never going to use it.
So that's when I would consider gifting the yarn to a friend, sharing it with a FibreShare partner, or donating it!
If you still can't bring yourself to part with it, it's totally ok. We all have our yarnicorns 😉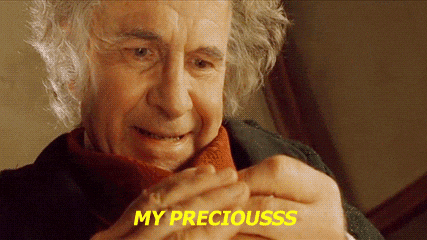 Keep it on display or consider making it into a little home goods project so you'll see it every day!
---
8. TAKING IT FURTHER
So my goal for 2019 is to get my yarn-stash even MORE organized and streamlined.
I want to go through my "KEEP" yarns and upload them to my Ravelry stash, and actually designate what pattern I plan to make with each one.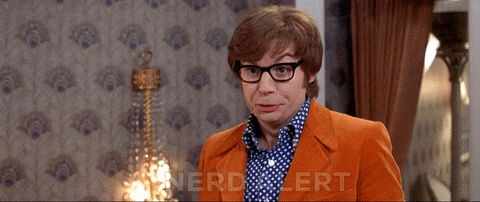 So often, I find myself stress-browsing for the perfect way to use a yarn in my stash.
It takes me forever to decide on a pattern, and by the time I do, I've wasted what little free time I had to knit in the first place!
So I think it would feel amazing to just open my yarn hutch and pick a project that's ready to cast on.
I might even treat myself to some new project bags, after I do this massive pattern-planning-binge!
---
Well, that's about it!
I hope this has inspired you to tackle your own yarn stash!
Please leave a comment if you have ideas to take this conversation further… cuz you know I'll be interested in how to get mooooore organized!! I'm serious, please share your tips. I love this stuff!
Until next time,
xx, Beth
Creative Director of FibreShare